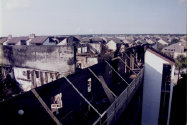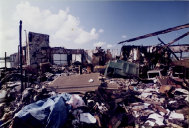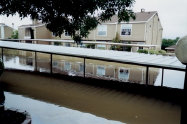 Insurance Loss and 24-Hour Emergency Team
Whether it is a fire, flood, wind or hail damage repair, Guaranteed Builders, Inc. is always up for the task. Specializing in emergency repairs and restoration, Guaranteed Builders, Inc. has your best interest at heart. We understand the pressure and strain that any type of damage to your home or business places on you, your family and your employees. We strive to reduce your stress during these trying times and make your job as simple as possible. This is why we deal with all aspects of the repairs. We listen to your requests and help make the transition from the old to the new as uneventful and smooth as possible. Guaranteed Builders, Inc. believes that you and your loved ones have been through enough let us do the work for you and give you the peace of mind that you are in excellent hands..

Although many losses take place in homes, businesses often suffer losses too. Guaranteed Builders, Inc. understands that for each day that your business remains unable to open or operate at full capacity that you are losing out not only financially, but your clients suffer and so do your employees. We will work as many shifts and hours necessary to get the job done and get your business up and running so that you do not lose any more time and business than absolutely necessary. Guaranteed Builders, Inc. believes in getting the job done in a timely and professional manner. We pride ourselves on the ability to adhere to the strict standards of quality, fair pricing and service to which you should become accustomed.

Guaranteed Builders, Inc. has a 24-hour emergency response team on call and available to you anytime you need it. We handle emergency board-ups for fire and other damaged areas to prevent further loss, theft and to protect your liability from persons entering your property. Additionally we offer help for emergency water leaks, tornado damage, hurricane damage and many other types of damage at any time the situation arises.